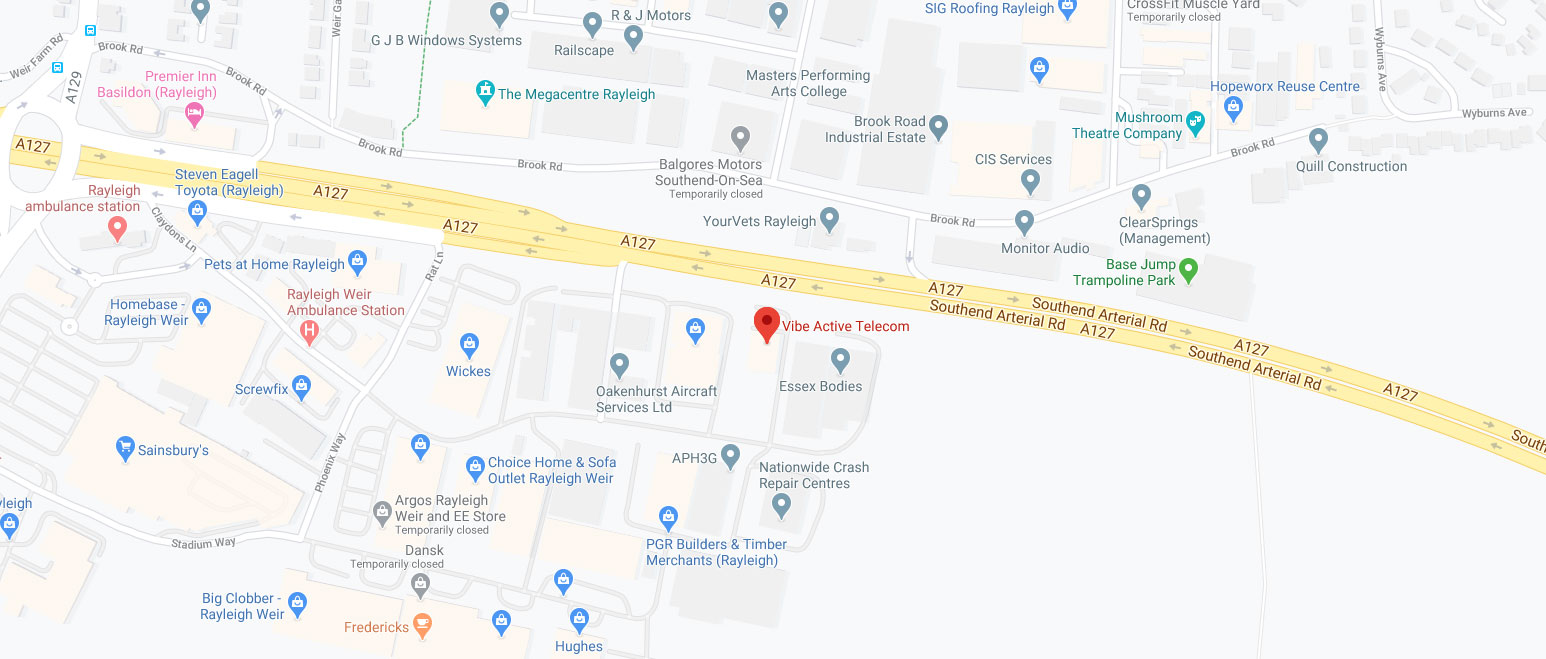 Contact Us
We would love to hear from you! Required *
Our Office
Address:
Vantage House
6-7 Claydons Lane
Rayleigh, Essex
SS6 7UP
Phone: 0344 856 1800
Tech Support: 0844 856 1810
Business Hours
Monday - Friday - 9:00am to 5:30pm
Saturday - Closed
Sunday - Closed
247/365 - Contract Customers
Get in Touch
If you are looking for a new telephone system or think that you are not getting the best deal from your current provider, then drop us a message and we would be more than happy to come along and talk to you about the options that are available.
BE AWARE OF BOGUS CALLS!
Be aware of a company calling saying they are from BT and claiming your broadband is going to be cut off due to illegal activity detected on your IP Address, and to press 1 to speak with a memeber of the team.
If you are unsure call your account manager 0344 856 1800
Never give anyone remote access to your PC or Router.