Include Links To Files In Your Text Messages with SMS Attachments
Upload your menus, brochures, spreadsheets and PDF's to our cloud and easily track clicks
Open and response rates of text messages has outperformed email for years, so we have brought some of the common functionality of email to text messaging, allowing businesses to really cash in on the outstanding open rates of text messaging.
We're the first and only mobile messaging provider to offer the capability to attach files to a text message.
How do text message attachments work?
As you would with an email, locate the file you want to attach from your computer and Messenger will convert this to a clickable link in the body of your text message.

Your file will be securely hosted on our server so you don't have to worry about hosting the file online yourself.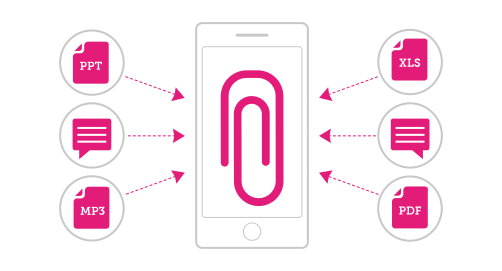 How can your business use SMS attachments?
There really are no limits, if you have a file that is less than 10MB, you can attach it! Here are a few examples to get you thinking: