Send SMS online with the #1 business text messaging platform
Bulk text messaging at a price you'll love
Whether you're a local garage sending 20 personalised MOT reminders or a global brand scheduling 1,000,000 promotional texts, our online SMS marketing platform is perfect. It's packed with cutting-edge tools that let you add colour, content and personalisation to your SMS campaigns, and is supported by a dedicated and passionate team of experts.
Send your first message in minutes
Our award-winning platform requires no software. Simply log in and send an SMS online in minutes.
Use our Email to SMS system to trigger messages from any CRM or email platform at no additional cost.
If you've got a development team, then give them access to our high-speed API and let them seamlessly integrate your systems with ours.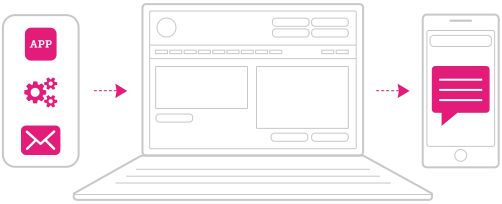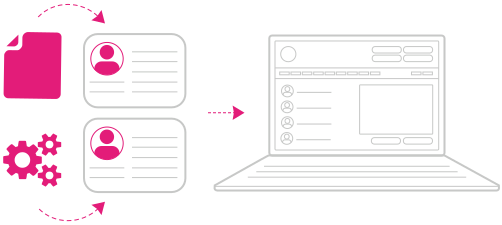 There's no need to type all of your contacts' details one by one, choose an import method that suits you.
Copy and paste
Import from a spreadsheet
Automate with CSV via SMS FTP
Synchronise with our SMS API
Need some contacts first? Try a keyword and a 5-digit short number with a compelling reward to sign people up. Take a look at our SMS short number and SMS long number pages for further information. Or, for more inspiration and ideas, take a look at this blog post.
Give more information by attaching files to your messages. We host them for you and tell you how many clicks you've had. Popular attachments include:
Documents –Word, PDF, Excel
Pictures – JPG, PNG
Audio/video – MP3, MP4, AVI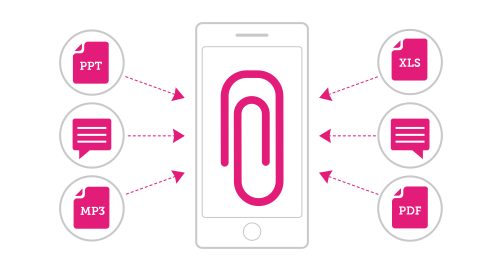 Make your own mobile web pages
Send SMS online and include a trackable link to a mobile friendly web page, made using our simple tool.
Provide all the details to support your campaign.
Personalise it to each person you are sending it to.
Include links to our other features like surveys and tickets.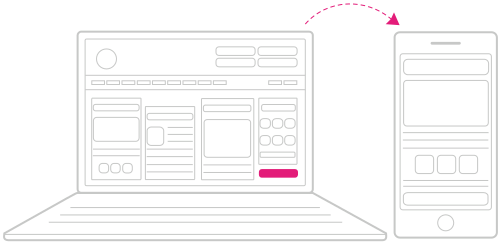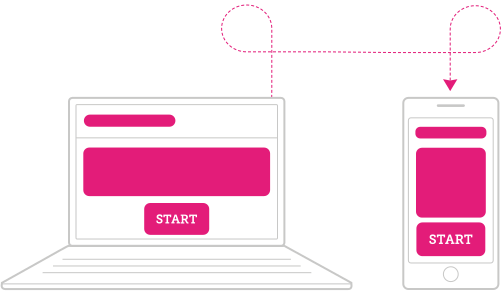 To ensure a high level of customer satisfaction is maintained, it's vital in any sector or industry to keep improving your services. With our online platform, you can create and send multi-page, mobile ready:
Forms
Surveys
Questionnaires
Polls
To get started, just create your personalised form and attach it to a text message using a clickable link.
Support Unicode characters
Vibe Active SMS support Unicode characters as well as other encoding character sets such as GSM 0.38 and ISO-8859-1.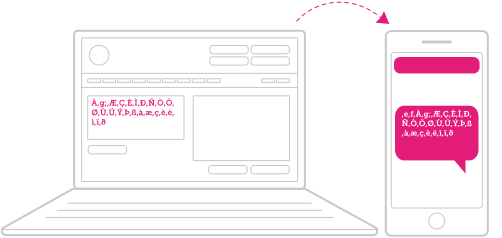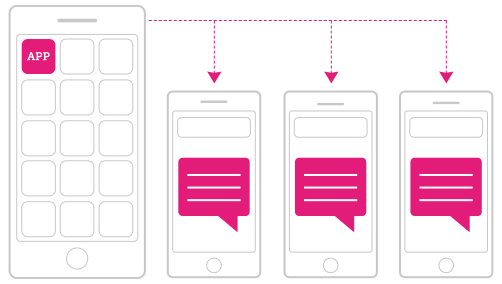 Send messages on the go with our app
Away from your desktop or laptop? Send SMS online to your contacts or groups with our app. It's available to download on the Apple Store and Google Play Store. You can:
Import contacts from your phone in seconds
Make groups or send to existing groups
See messages in your inboxes
Redeem tickets and vouchers
Monitor results with detailed SMS reporting
Tracking the results of your outbound online SMS campaigns helps to develop and improve the way that you communicate with your list going forward. Our online SMS platform enables you to:
Get detailed reporting on deliveries.
See all of the contacts opting out of your messages.
Track who clicks on your campaign links.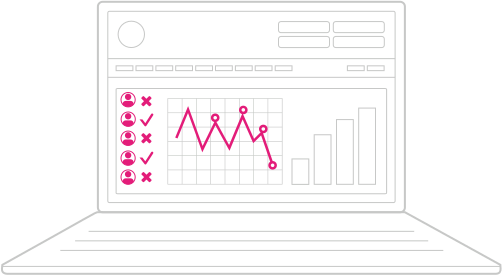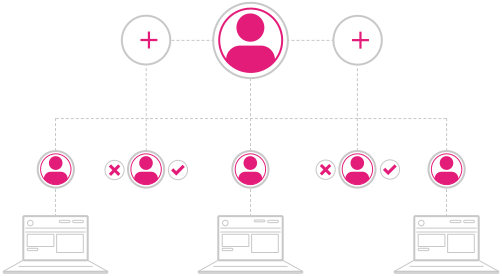 Enjoy more features with Messenger+
For multi-site or multi-user businesses, we've created Messenger+. This includes all of your usual online platform features, plus the ability to help you control who can see and do what. Including:
User roles with permissions and audit trail.
Restricted templates for control of content.
Send approval facility for quality control.