Integrate SMS With Your Email Marketing
Add SMS as a form of communication in your email marketing campaigns
You probably already use email marketing in your business to communicate with customers, but have you considered including SMS to enhance your multi-channel marketing campaigns? We have already partnered with leading email automation applications. This allows us to combine email and SMS as part of a unified campaign.
Why use Email Marketing and SMS together?
Why use Email Marketing and SMS together:
Send a consistent message across both channels for an improved customer experience.
Select the right channel for your customers for each of your marketing messages.
Boost your email response rates by scheduling an SMS message if your customer hasn't opened their email after a specific amount of time, along with many other user behaviours.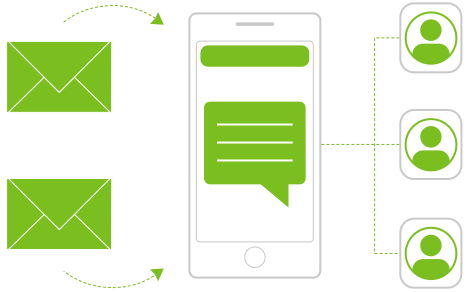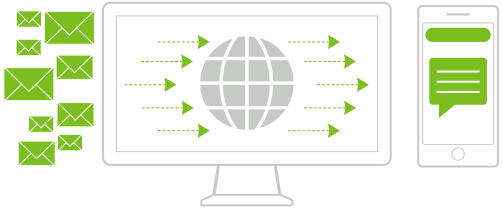 Why add SMS to your email campaigns?
SMS is perfect for informational messaging such as sending out reminders, alerts and contact requests.
Fast to send out – if time is limited, a simple text message is a powerful way of communication.
Short and sharp – focus on key points to get your message across.
Quick responses – SMS works well when a quick direct response is needed: "Call us if you can't make tomorrow's appointment".
Last minute – for cancellations, alerts or changes to an event, flight or service appointment, SMS messages are ideal for getting a quick informational message across to your customers.
Ways your business can utilise SMS messaging
Email is great for many types of communications. However, there are times when the customer needs something different. Such as…
Contacting the customer when they are out and about and may not have access to email.
If the customer prefers SMS as a form of business communication.
Set up respond forward SMS rule when the customer doesn't respond to an email.
The business needs the customer to see the message quickly.
The message is informational, rather than promotional, or it just needs to be quick and simple.
With a 98% open rate, if the business wants to try something different, an SMS message will grab your customers attention.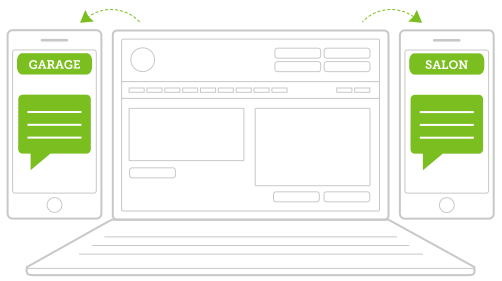 See how you can integrate SMS with your email automation
With our email partners, we can help you build integrated customer journeys that use the right message, at the right time, to get the results you want. By adding SMS to your marketing strategies, you take advantage of the uplift in mobile phone activity. After all, most of the population now have a mobile and check their notifications hourly. Therefore, it's no surprise that 90% of text messages are read within the first three minutes, and 98% of text messages will be read by the end of the day.

If you use an email platform, or you'd like to know more about our email partners please contact us.