Mobile Numbers For AdWords Message Extensions
Add a Vibe Active SMS number to your Google AdWords ads
Google Adwords message extensions allow you to include an SMS messaging option on your mobile ads. This unlocks an entirely new audience of customers that prefer to communicate via text message or SMS chat.
Start using Google AdWords' message extensions with a Vibe Active SMS long number to receive text messages from your customers and:

Send auto-replies to messages.
Add links and attachments to replies.
Pick your sender name.
Store customer mobile numbers online.
Forward replies to an email address or another mobile.
Retrieve messages or contacts using our free SMS API.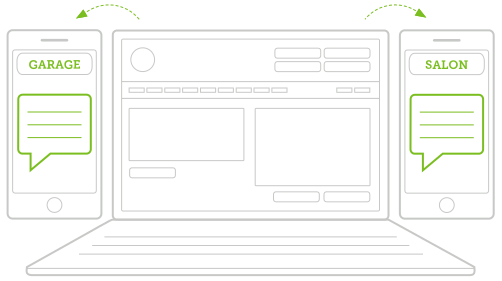 Getting started with message extensions
Add a Vibe Active SMS 11-digit long number to your Google AdWords message extension. They're in the standard mobile number format required by AdWords for the message extension to work. Instead of receiving messages on your handset, your messages will be sent to your Vibe Active SMS inbox online. Get started with a Vibe Active SMS account and follow our step-by-step knowledge base article: getting started with Adwords message extensions.